In the media is a weekly round-up of features written by, about or containing female writers that have appeared during the previous week and I think are insightful, interesting and/or thought provoking. Linking to them is not necessarily a sign that I agree with everything that's said but it's definitely an indication that they've made me think. Also, just a note to make it clear that I'm using the term 'media' to include social media, so links to blog posts as well as traditional media are likely.
News this week from ABC that a Tasmanian writer, Marjorie Davey, has published her first novel at the age of 95. She might be the oldest but she's not the only woman to be published later in life; Abby Ellin's article, 'Finding Success, Well Past the Age of Wunderkind' in the New York Times includes Lucille Gang Shulklapper, first published at 60, and Cathy writes about Leland Bardwell: The forgotten woman of Irish literature, first published at 48, on 746Books.
At the opposite end of the age spectrum (give or take) the big news this week was that Zayn Malik left pop band One Direction. Before the news broke, Leesa Cross-Smith wrote 'One Direction & Other Boy Bands' on Real Pants (which had me watching more 1D videos than I'd ever seen before (which was none)) while advertisements for Granta popped up). Anna Leszkiewicz wrote 'I'm an adult woman with a real boyfriend – and I'm absolutely heartbroken about Zayn Malik quitting One Direction' in The Independent, Mackenzie Kruvant wrote, 'How One Direction Helped Me Find My Girls' on Buzzfeed, and Huma Munshi wrote, 'The Courage of Zayn Malik and Why Strong Men Cry' on Media Diversified.
Media Diversified also published an open letter 'To the organisers of the Baileys Women's Prize for Fiction' regarding Cathy Newman and Grace Dent being members of the judging panel.
Granta, in celebration of their new website, opened up some of their archive, including these letters from Iris Murdoch to Raymond Queneau; 'Night' by Alice Munroe; Sayaka Murata's 'A Clean Marriage' (tr. Ginny Tapley Takemori), and 'Hardy Animal' by M.J. Hyland
It was the anniversary of Virginia Woolf's death this week. Daniel Swift wrote 'Virginia Woolf in the Bomb-scarred City' in Five Dials and Louise Brearley read Virginia Woolf's final letter to her husband in The Telegraph.
And in commemoration of the third anniversary of Adrienne Rich's death, The Critical Flame have devoted a whole issue to her and her work. The table of contents is here.
Angelina Jolie Pitt turned to writing this week with her 'Diary of a Surgery' in The New York Times. Fay Schopen responded with 'Angelina Jolie says the decision to deal with her cancer was simple. Mine is not' in The Guardian, while Caroline Corcoran wrote about her own experience, 'I never felt like I'm less of a woman because I don't have breasts or ovaries' in The Independent.
But the woman with the most publicity this week seems to be JK Rowling. 'JK Rowling says she received 'loads' of rejections before Harry Potter success' wrote Alison Flood in The Guardian; Stylist ran 'JK Rowling's Brilliant Response to Fan Who 'Can't See' Dumbledore as Gay, Plus 9 Times She Owned Twitter'; Matilda Battersby wrote, 'JK Rowling defends Dumbledore on Twitter: Seven Things You Might Not Know About the Hogwarts' Headmaster' in The Independent; Chris Mandle wrote, 'Why we need more fictional gay role models like Albus Dumbledore' in The Telegraph and Stylist ran a piece titled, 'JK Rowling Describes Hitting 'Rock Bottom' In a New Book About The Benefits Of Failure'
In Harper Lee news, the cover of Go Set a Watchman was revealed this week. The Guardian are inviting people to design their own.
Finally, if you want a good reading list of books by women, the Edge Hill Short Story Prize announced its longlist this week, including Anneliese Mackintosh, Stella Duffy, Kirsty Logan, May-Lan Tan, Hilary Mantel and A.L. Kennedy.
The best of the rest articles/essays:
The interviews: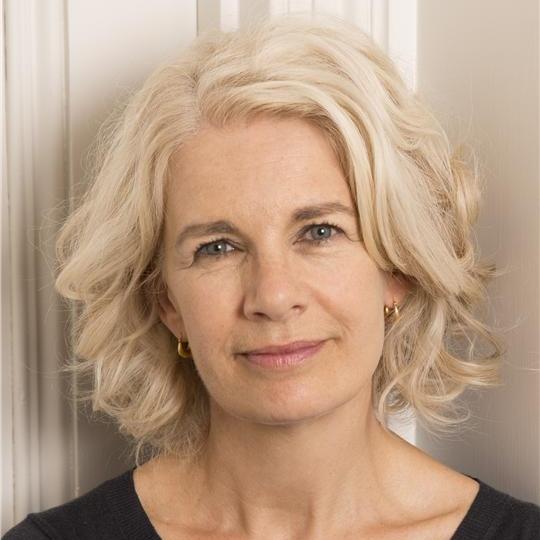 If you want some fiction/poetry to read:
The lists: