In the media is a fortnightly round-up of features written by, about or containing female writers that have appeared during the previous fortnight and I think are insightful, interesting and/or thought provoking. Linking to them is not necessarily a sign that I agree with everything that's said but it's definitely an indication that they've made me think. I'm using the term 'media' to include social media, so links to blog posts as well as traditional media are likely and the categories used are a guide, not definitives.
In the media is back in a slightly altered format. You might have spotted a change in the opening paragraph – this feature will now appear fortnightly rather than weekly. That doesn't mean it's going to be bigger than it was before, however. When I started this feature, the plan was to focus on fiction writers with published books but as I started to read more widely, I realised how many brilliant women columnists and features writers there are and it seemed ludicrous not to include them. I want to keep supporting them so you'll notice as you scroll down that I've reduced the number of categories but I've added a regular columnists category to link to those writers who are consistently good/interesting.
This fortnight's been all about whitewashing. First there was the Sufragette film which ignored any women of colour involved in the movement. Anita Anand asks 'Were the Suffragettes racist?' in the Telegraph. Victoria Massie tells us about '3 black women who fought on the front lines for women's suffrage' on NTRSCTN and a piece on Asian Suffragettes on British Protest at Home and Abroad was highlighted. Eesha Pandit writes, 'The discomfiting truth about white feminism: Meryl Streep, Amy Poehler & the movement's long history of racial insensitivity' on Salon while Henna Zamurd Butt asks, 'So Nadiya won the Great British Bake Off, why the big deal?' on Media Diversified and Nadia Shireen says, 'Why the world needs more Nadiyas' in The Pool.
And then there was Meg Rosoff who said,"there are not too few books for marginalised young people". This came at the same time Leila Rasheed posted, 'A New Scheme Hopes to Promote BME Voices in Children's Literature' on The Asian Writer. Responses to Rosoff came from Camryn Garrett, 'this is how the industry lives now: five signs that you might be suffering from white privilege' on For all the Girls Who Are Half Monster; Edi Campbell, 'SundayMorningReads' on Crazy QuiltEdi (whose Facebook page is where Rosoff made her comment); Kaye M, 'This Is How I Life: An Open Letter to Meg Rosoff' on Medium; Radiya Hafiza 'Why we need mirrors in literature' on Media Diversified; KT Horning, 'Spouting Off While White' on Reading While White, and Debbie Reese, 'About Meg Rosoff's Next Book' on American Indians in Children's Literature, which includes an up-to-date list of responses so far. And how about this for a radical idea: 'Is Hermione Granger White?' Monika Kothari answers on Slate.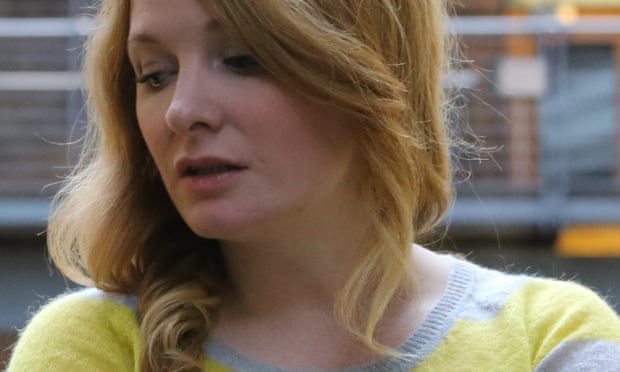 Reactions to Chrissie Hynde blaming herself when she was raped continue. Ann Friedman writes, 'We Shouldn't Let Chrissie Hynde Off the Hook So Easily' in The Cut while Tracey Thorn says, 'Chrissie longed to be one of the boys. Unlike us, she didn't have riot grrrls' in The New Statesman.
Finally, while there wasn't a female winner of the Man Booker Prize, there was a female winner of The Guardian's Not the Booker Prize. Congratulations to Kirstin Innes who won for her novel Fishnet. Unfortunately, both the Samuel Johnson Prize and the Goldsmiths Prize shortlists were somewhat lacking in women. Michael Caines offers an alternative all-female shortlist to the latter on the TLS while Cathy Rentzenbrink on blistering form in The Bookseller writes 'On Noticing'.
The best of the rest:
On or about books/writers/language:
Personal essays/memoir:
Feminism:
Society and Politics:
Film, Television, Music and Fashion:
The interviews:
The regular columnists: