At the exact moment she sees the coffin, she understands. It turns the corner and the sun hits it. The sun flows all over the coffin, turning the wood yellow and red and orange like the window, lighting it up, making it beautiful. The gold handles are shining. It is so beautiful, her heart swells and floods with the light. She closes her eyes. She can feel her mother near. Her mother is reaching out a hand, smiling at her. She can feel the touch of her mother's fingers on her face. Her mother is all hers – her face, her long hair, her mouth, they are all hers. Then someone coughs and she opens her eyes.
Tess is seven when her mother dies, too young to attend the funeral. She stays in the family home with her cousin while her older brother, Denis and two older sisters, Evelyn and Claire go. Her younger brother, Oliver, is only a baby and is taken to be looked after by their aunt until he is older.
Life inside the house becomes quiet, their father not allowing the wireless to be turned on. Tess becomes increasingly afraid of him.
When she encounters death for a second time that year, Tess loses the ability to speak.
At the tea they are all looking at her. 'What's wrong with you, why don't you answer me?' Evelyn asks her. 'Why aren't you eating? And you ate no dinner either. What's wrong? Did you lose your tongue or something?' I did answer you, she replies. I'm not hungry. But then, after a few more answers, she knows they have no heard her. Her words are not working, the sounds are not coming out of her mouth into air.
The doctor examines her and finds nothing wrong. Time passes and then one day, playing in the yard with Mike Connolly who works on her father's estate and is kind and patient with her, her voice returns.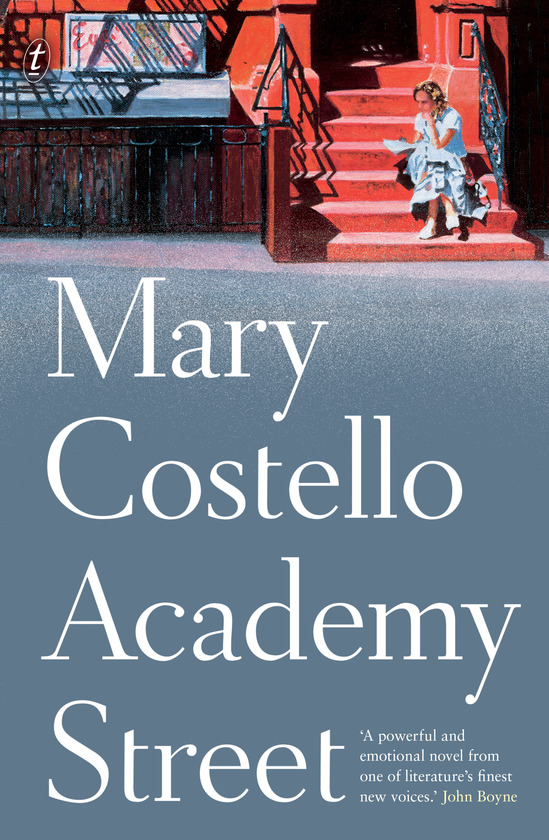 Costello then has the rest of Tess' childhood pass quickly; her sister, Evelyn marries; Oliver returns to the family home; Tess goes away to boarding school; Evelyn has three children; Tess returns to Easterfield, the family home; Claire goes to live in America with their Aunt Molly; Tess becomes a nurse, and Oliver starts to become somewhat wild.
The rest of the novel is concerned with Tess' life in America where she moves in 1962 to live and work in New York.
But never in her whole life had she had one iota of courage. She had sought, always, silent consent for everything she had done – as if she were without volition, as if a father or mother or God himself sat permanently on her right shoulder, holding sway over her thoughts and actions. And when consent was not gleaned, or was felt to be withheld, she resumed her position of quiet passivity.
Tess lives what would be considered a small life. There are two events which have significant impacts on that life, one is her mother's death, the other I'll leave for you to discover.
Academy Street is not a showy novel, it is quiet and understated like its protagonist's life. However, it is one of those books which is greater than the sum of its parts. Costello writes beautifully, her sentences balanced and considered. There are some significant leaps forward in time but the book never feels disjointed or lacking the small details which make up a life.
My only concern when I began the novel was that it would be a stock representation of the Irish experience. I couldn't have been more wrong. It did remind me of one of my favourite novels, Colm Tóibín's Brooklyn, due to the move from Ireland to New York and the quiet way in which the story's told, however, the span of Academy Street – Costello covers almost sixty years of Tess' life – and the creation of such a vivid character leaves me with a preference for Costello's novel.
Academy Street is a wonderful book; if this is what Mary Costello is capable of with her debut then I'll happily sign up to read everything else she writes.
Thanks to Canongate for the review copy.