I suppose this is a very mini version of In the Media with not quite so catchy a title. There are a few things that have caught my attention lately that I thought were worth sharing.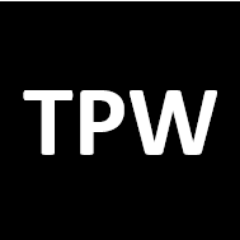 Firstly, The Prime Writers, a group of writers who had their debut novels published at 40+, have joined together and launched their website last week. (No surprise that the majority of the group are female.) There you'll find everything you need to know about each of the writers and their books. There's also fantastic content being posted regularly, I particularly enjoyed this conversation between Antonia Honeywell and Claire Fuller about their debuts which are both about fathers and daughters.
Norwich Writers Centre have announced their Brave New Reads for the summer. They include Black Country by Liz Berry, Green Carnation Winner Any Other Mouth by Anneliese Mackintosh and one of my books of the year so far, Jennifer Clement's Prayers for the Stolen. You can find out more about the authors, read extracts from the books and find out how to join in the discussion on the website.
Other things well worth reading:
One of my favourite writers, Janice Galloway, has a new short story collection, Jellyfish, out this week. You can read a short story from it in Prospect called 'Romantic'.
Lauren Laverne's blog for The Pool is always worth reading (published on Mondays) but this week's is particularly good, 'What's Happened to Social Mobility?'
Also on The Pool and worth reading every week is Sali Hughes. Last week she wrote, 'Let's hear it for honest celebrities'.
Eva Wiseman's column for the Observer is also brilliant every single week. This Sunday's was particularly fantastic and beautiful: 'What is the price of heartbreak?'
Rufi Thorpe whose debut The Girls from Corona del Mar is well worth a read, wrote a beautiful piece about publishing a first novel on Medium: 'The Frightening and Wondrous Things That Will Happen to You When You Publish Your First Novel'.
Also beautiful is Jess Richards' piece for Scottish Book Trust, 'Undrowned'.
Briliant interviews published in The Guardian/Observer this week with my new favourite writer Nell Zink and feminist YA writer Louise O'Neill whose book Only Ever Yours I bought last week as it sounds amazing.
Last week I said I was considering writing a response to Kamila Shamsie's piece calling for a year of publishing only women but Foyles Assistant Head of Fiction, Marion Rankine, said everything I was going to say in her piece for The Guardian, 'Battling bias on the shop floor: how bookstores can support diversity'. I went into Foyles on the Southbank last week and face on to the door, first book you saw as you walked in was Dust by Yvonne Adhiambo Owuor. I was impressed (and I bought it).
And if you need a good laugh, there's an extract from Bridget Christie's forthcoming A Book for Her in The Guardian, 'Feminists never have sex and hate men opening doors for them, even into other dimensions' and John Crace's Digested Read of Grey by EL James also in The Guardian is hilarious. Count how many times you can get the phrase 'enormous cock' into one article (you'd never get away with that in The Times).